I have a not-so-secret secret for you: good social media content leads to more referrals. But what is good social media content? How do you know if something will fly or flop? Here are seven questions to ask yourself to make sure your social media post is a good one.
Would I Find This Post Interesting?
Put yourself in your clients' shoes for just a minute. Would you find your posts interesting? Would your thumb stop scrolling long enough for you to read, watch, like, or comment on your posts?
If you wouldn't stop and interact, they definitely won't be doing so either. So, how do you make your posts interesting?
Stories—I have a mortgage acquaintance on Facebook who is hilarious and always tying in funny stories to his mortgage business. The mortgage part is a by-product of the story itself.
Videos—In case you don't know, video is prioritized on Facebook. (Most of my feed is video at this point.) So if you want your post seen, make a video. We even have a blog post about this.
Questions—Use your post to garner comments by asking a question or posing a scenario.
Personal Facts—People want to get to know you on social media. Share something about yourself that maybe only your friends know. Open up on social media and watch people open up back.
If you need a list of good ideas, check out one of the most popular articles on our blog—it's about this very thing.
What One Action Do I Want Someone to Take with This Post?
Social media alone doesn't get you more customers; it just starts conversations or reminds people about you. You want people to take their personal interaction with you and do the next thing. Usually, this means that you want them to go to your website so you can convert them into a lead.
Use a call to action whenever you can. You want to get people to actually take the next step toward becoming a customer. Here are a few ideas:
If somebody watches a video you post, what do you want them to do next? Visit a blog post relating to the video? Share the video with their friends? Comment on the video? You have to ask and guide to get what you want.
If you post a link to an outside article, what about it did you like? Give an opinion on the article that sparks a conversation in the comments.
When you share a link to a blog post on your website, give people a reason to check it out by offering a free download.
Will Enough People See This Post?
If you have a Facebook business page, for example, most of the people who like your page won't see your posts. The number is about 2%, and it could be even lower (and will likely continue to get lower over time).
One thing that helps a lot is paying to play. Boosting your posts helps your visibility. You can set the budget you want, even just $10 or $20.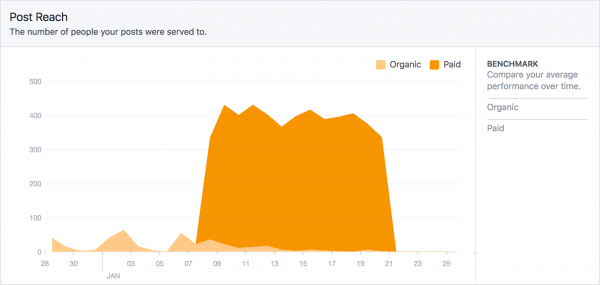 Will People Remember This Post?
When you see people in person who you are also connected with on social media, do they ever say anything about seeing your posts?
If they do, you're on the right track! You're being remembered. Make note of the kinds of posts people mention and do more of those.
Can I Use This Post to Track Leads and Referrals?
You don't need to ask this about every single post. Some posts are meant to simply be memorable. But for ones that are supposed to lead to a conversion on your website, you should absolutely make sure you're tracking how many people are clicking and how many conversions come from it.
If you're posting a link to your website, make sure you're adding the proper tracking parameters to the end. Don't worry, we wrote an entire post on how to track real estate and mortgage leads (hint, jump down to the UTM Parameters section).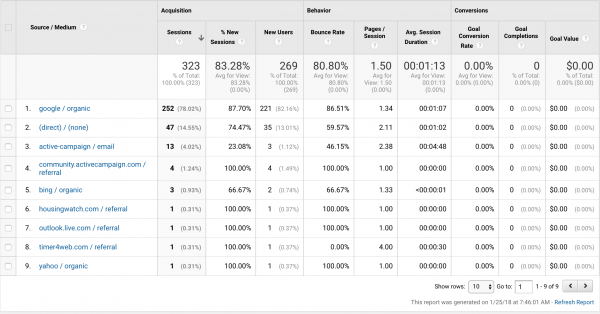 Does this Post Match My Audience Demographics?
It doesn't do you any good to post if the things you're posting aren't relevant to the people you're targeting. If your social media page is full of middle-class homeowners, you don't want to share a lot of information about down payment assistance or great starter homes. Instead, you want to share info about home maintenance or about local events they might be interested in.
Audience Insights
For Facebook, there's an awesome feature called Audience Insights. You simply go to Audience Insights, choose your page, and it will give you a host of aggregate data about who your audience is.
Here's an example from a client's Facebook page: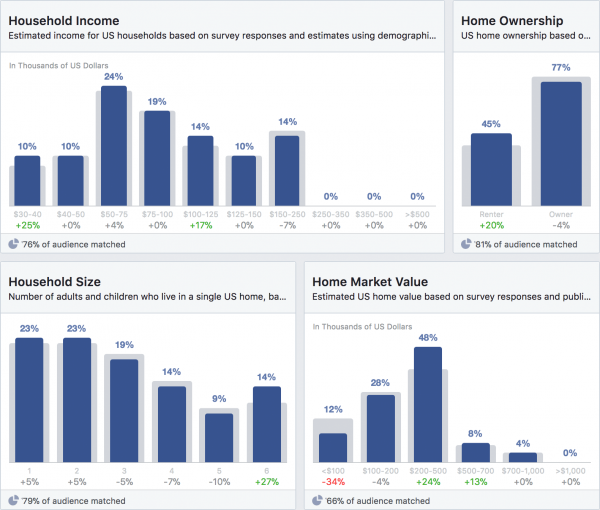 Buyer Personas
How do you know what your audience is like? We wrote a post about creating buyer personas, which helps you figure out who you're interacting with and what their likes and needs are. If you're sharing information that's directly relevant to their needs, you can't be beat.
Audience Optimization
You can also use Facebook's audience optimization tool to make sure your posts are seen by those most likely to enjoy them.
Note that you're not showing the post to only those people—you're just making it more likely that the most interested people will see it.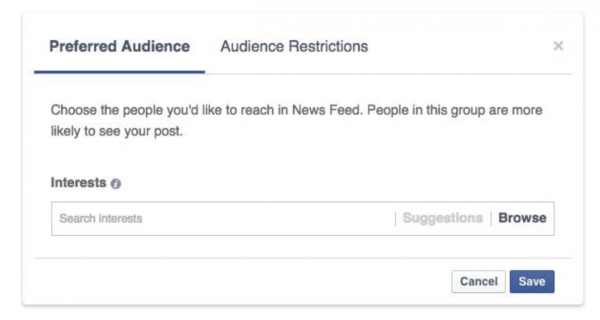 Does This Post Match My Brand?
It's critically important that your look is consistent everywhere—website, social media, emails. Is your branding prominent and does it all look the same? If so, people will immediately recognize you, even when you're scrolling fast.

If this consistently doing great social media sounds a little too overwhelming, we understand! Good social media takes time and energy that you may not have. But that doesn't mean you shouldn't do it. Instead, check out Sidekick, our mortgage marketing product that does great social media for you. You can just check that to-do off your list.