Are you blogging? If you're not, why aren't you? There are a lot of good reasons for having a real estate blog, and there are a lot of bad excuses for why people don't do it. (The fact that it's a hell of a lot of work is not a good excuse.)
Blogging has some big benefits for your real estate business, and you're missing out if it's not part of your marketing. Ultimately, that means that you're missing out on business that could be yours. Here are seven reasons you should start blogging right now. Yes, now.
1. Blogging Builds Relationships
Let's throw the most important reason out there first—you should have a real estate blog because it builds relationships with clients and potential clients.
People are spending time checking up on you before they reach out for help with buying or selling a home.
Consistently putting out content that sounds like you (which is friendly and personable, right?) helps people know, like, and trust you. When they know, like, and trust you, they're going to want to work with you over any other agents they know. People will choose friends over strangers every time.
For clients who already know you or have worked with you in the past, regular blogging reminds them of how much they like you. It also reminds them that you're in real estate and that you're ready to help them and their referrals.
Tips:
Add relevant personal stories and information about your life to your blog posts.
Write as if you're chatting with a friend in real life.
Don't think, "sell, sell, sell." Focus on building relationships with people and think about what they most want to hear.
2. Blogging Draws People In
When you create unique content, it gets ranked on search engines plus you can share it on social media and in your email marketing. All of these roads can draw new people to your website.
Once someone's on your site for a blog post they're interested in, you now have the power and control to guide them down a path that leads to actual business—offer a valuable download, create a pop-up or slide-in, or create a call to action and tell them what you want them to do next.
Tips:
Figure out what path you'd like people to take once they're on your site.
Create a few downloads to go with popular blog posts so you can add more people to your email list.
Create a pop-up or slide-in to add more people to your email list.
Use blog posts to encourage people to take action.
3. Blogging is Cornerstone or Pillar Content
It's often hard to come up with enough content to reach out to people. You can't only reach out to people and say, "Hey, want to buy a home?" People don't buy and sell homes all the time and they certainly don't like hearing sales messages all the time either, but they do still need to hear from you so that when they (or a friend or family member) are ready to buy or sell, you're at the forefront of their minds.
But it's freaking hard to create tons of content to share on a consistent basis. (Even for us, I assure you.)  But blogging can actually help with this problem—a blog post is a great piece of cornerstone or pillar content. This means that it can give you many other pieces of micro-content.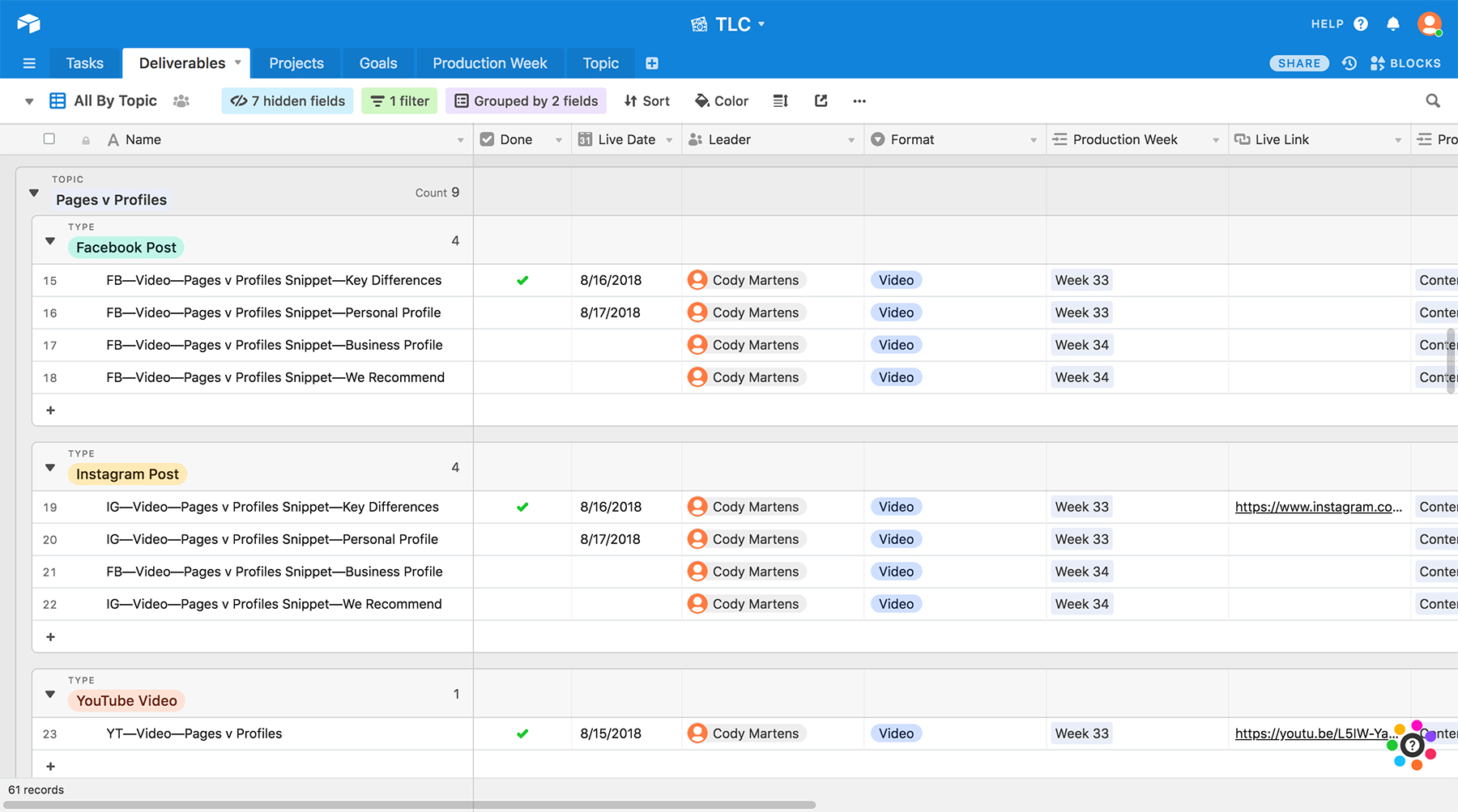 This also saves you time in the long run. Coming up with social media posts and video topics takes a lot of time. With one larger piece of content, the research has already been done. All you have to do is re-use it.
Tips:
Post about topics that are thorough enough to create micro-content from them.
Create a content calendar to make sure you're getting enough pieces out of each blog post.
4. Blogging Provides Analytics
One of the best things about having people on your website is that you get helpful analytics information.
When someone goes to your website, you'll have access to different kinds of info about what they do on your site. You'll be able to tell how long people spend on a given blog post, what other pages they go to, and more.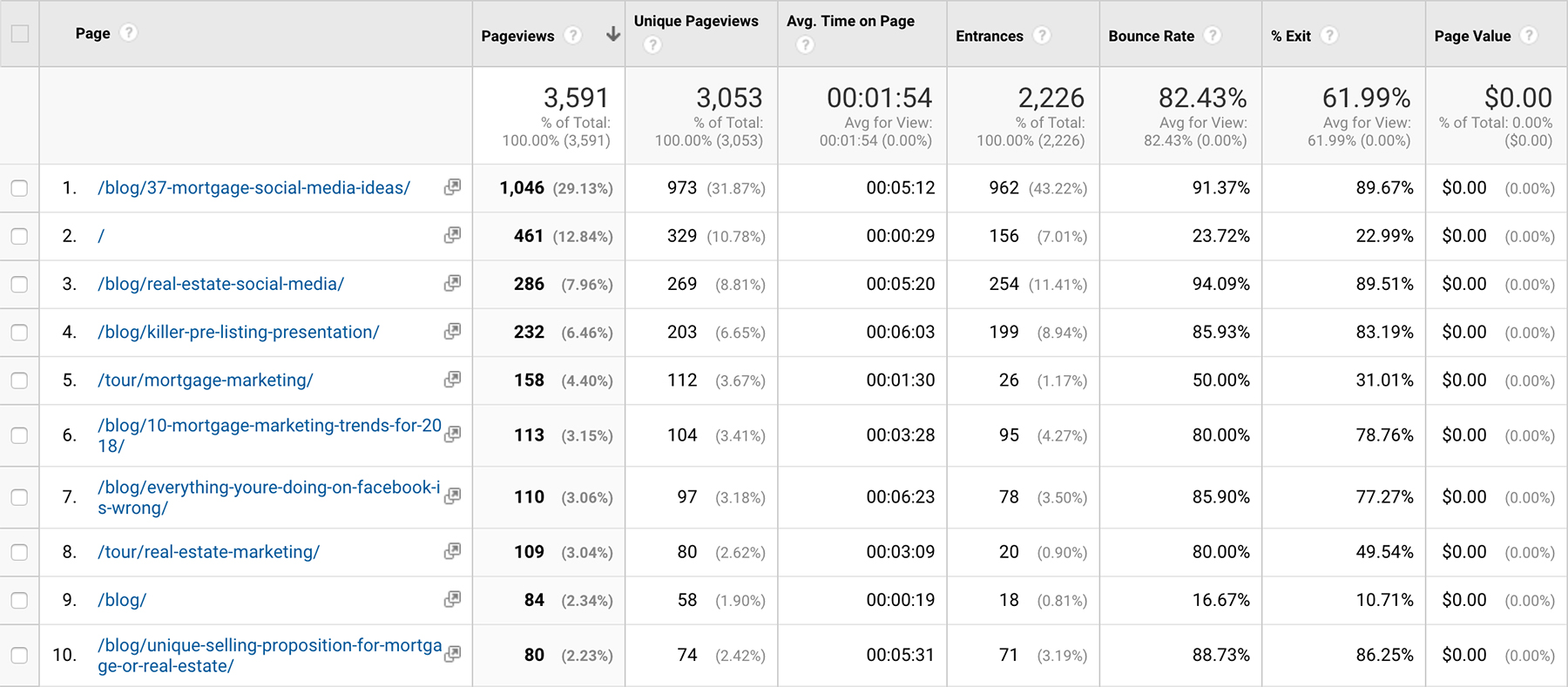 You can use this information to tweak your own marketing. You'll get a clear idea of the types of content that are working and the types that aren't. You'll get ideas for reaching people more effectively and guiding their steps on your site.
[callout_box icon="fa-code"]You can also install a Facebook pixel and retarget people who have already visited your website. (You can do the same thing with Google AdWords, too.)[/callout_box]
You can also install a Facebook pixel and retarget people who have already visited your website. (You can do the same thing with Google AdWords, too.)
Tips:
Create goals for your website.
Regularly evaluate your marketing goals and adjust what you're doing accordingly.
5. Blogging Builds a Library of Content
As a Realtor®, you get questions all the time, like questions about the process of buying a home, what to look for in a fixer upper, and how to get ready for a home inspection.
When you build a library of information about commonly asked questions, you can direct people to your website for the answers. This builds trust and deepens relationships. You become the go-to source for all things real estate.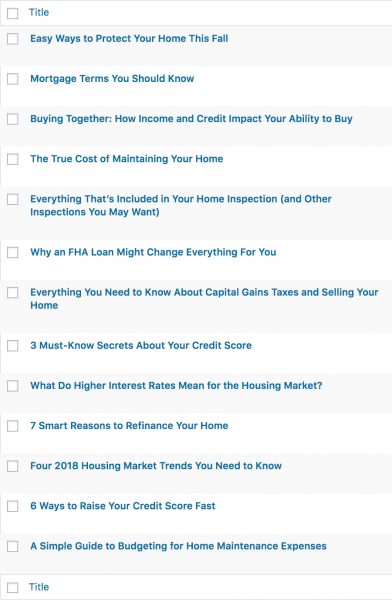 This also saves you time because instead of typing up a long email to explain debt-to-income ratios, you can just forward a link to the topic on your website. You're also able to reference past blog posts in new blog posts (just like we've done in this post!)
Tips:
Keep track of your ideas and regularly write them down. Use the notes app in your phone or get Evernote or Google Keep.
Regularly direct people to your blog for the answers to their questions.
Recycle content you've worked hard to create and is still relevant.
6. Blogging Keeps Your Website Updated
Have you ever been to a website that looks like it hasn't been updated in eons? The worst is when a real estate blog hasn't been updated for oh, five years or there's only one post from the first and only time they blogged. It looks worse to have something that isn't updated than to not have it at all.
Regular posting on your real estate blog keeps you current and shows that you're still active in your business.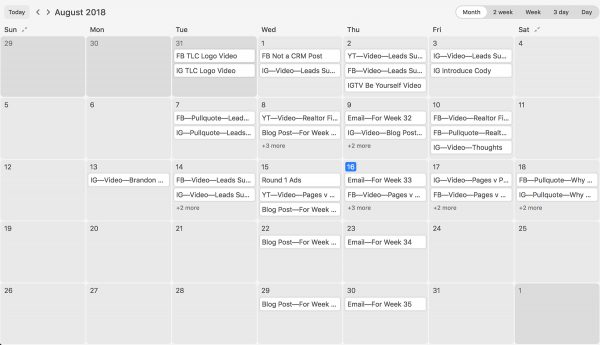 Tips:
Pick a schedule for your blog and stick to it.
Make sure to post about current/trending topics in real estate but also post evergreen content that can be used again and again and is always applicable.
7. Blogging Lasts
When you're using on-demand marketing like ads, they're gone as soon as you turn them off. You also have to focus your time on keeping business coming in, which can be an exhausting amount of work.
With long-term marketing like blogging, a blog post will last for years on your site and on search engines. It helps you keep the flow of business fairly steady, even if you have to unexpectedly take some time off.
Examples of Great Real Estate Blogs